Small Animal Veterinarians Serving Allen Texas
General Small Animal Practice
Allen Animal Clinic was the first veterinary clinic in Allen, Texas when it was established back in 1972.  This general practice was built around providing the highest level of medical care for your pet. 
The current second generation of doctors and staff at Allen Animal Clinic are some of the most compassionate and caring people you will ever meet at a veterinary clinic who carry on the traditions established by our founder so many years ago. 
In addition to their love of animals, our doctors and staff are well educated and trained in small animal veterinary medicine including medical, surgical and dental procedures.  Plus our team meets daily to discuss the latest medical techniques and veterinary topics as to stay current on new technologies and science so we can continue to offer the best medical care for your canine and feline family.
 Referrals
In the event that a medical/surgical issue presents itself beyond our field of expertise, we work with referral practices to manage those specific situations.  
Small Animal Medical Facilities
The small animal medical facilities at Allen Animal Clinic are fitted with all the medical equipment and instruments necessary for proper pet care.  This includes examination rooms, laboratory, small animal surgery room, digital imaging technology including x-ray and ultrasound equipment, and more.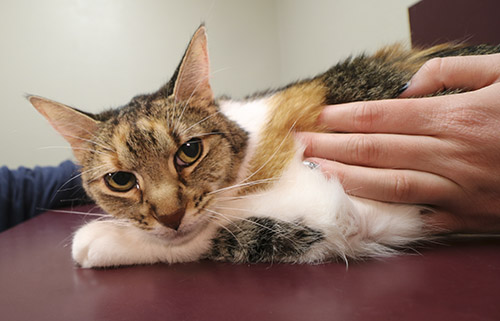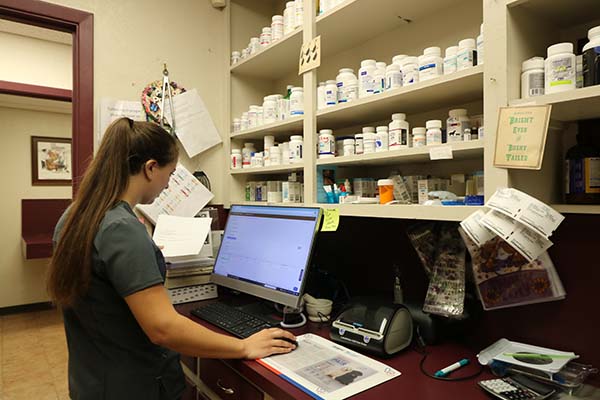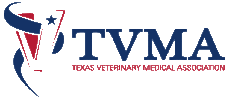 Small Animal Preventative Care
A healthy pet is happier and less expensive than a sick animal, so we always recommend preventative care for all our patients. 
Routine wellness/physical exams by vets who personally know your pet, heartworm prevention, vaccinations, flea and tick prevention, blood work, and dental care, are important elements to a healthy, happy life.
Vaccinations
Vaccinations help protect your pet from a number of potentially serious and even fatal diseases and are far less expensive than treating the diseases they are designed to prevent.  Puppies and kittens should start their vaccination series at 6-8 weeks of age and the rabies vaccine is required by law for companion animals in the state of Texas.
Small Animal Internal and General Medicine
The doctors and our veterinary staff at Allen Animal Clinic have extensive experience diagnosing and treating a wide variety of injuries, diseases and other conditions in our small animal patients.  Regular continuing education and training keep our doctors and veterinary staff current on the latest issues and conditions present in veterinary medicine.
Surgery
The doctors at Allen Animal Clinic perform spay and neuter procedures, mass removal as well as routine surgeries for our small animal patients.
 Spay & Neuter
Spaying and Neutering is an important part of veterinary health; please consult our doctors for your pets' specific recommendation.
All cats should be spayed or neutered between 5 and 6 months of age. 
Most dogs should be spayed or neutered between 5 and 6 months of age.  Consult our doctors for a specific recommendation based on the breed of your dog.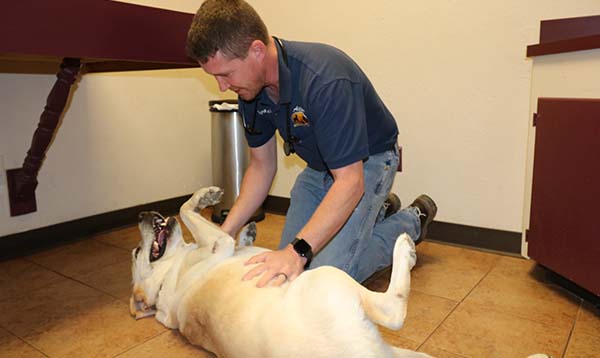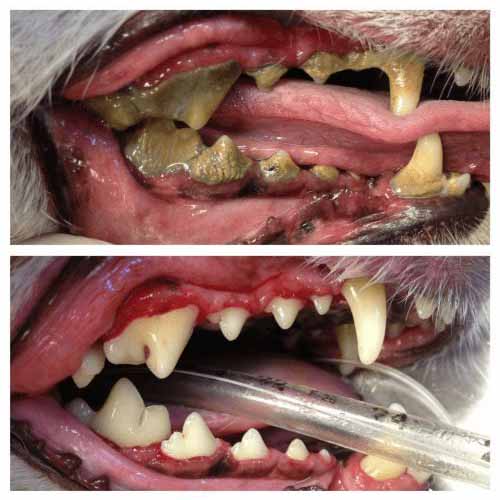 Pet Dentistry
Your pets' healthy teeth are very important to their overall well being so we focus on preventative dentistry.  However, tartar buildup, gingivitis, cracked or broken teeth, or other dental problems may need attention, and the doctors at Allen Animal Clinic will diagnose and assess these problems.
Microchip pet identification
Dogs and cats are 50% more likely to be returned home when Micro-chipped.  A microchip is a small, rice sized object that is gently inserted under your pets skin between their shoulder blades that can be detected with a standard scanning device most veterinarians and shelters possess.