Large Animal Veterinarians Serving Collin County
General Large Animal Practice
The doctors and staff at Allen Animal Clinic love to care for large animals both in clinic and ambulatory (farm calls) throughout Collin County.  We offer large animal services that include a variety of medical, surgical, and dental procedures for the care of large animals including equine (horses), cattle, sheep, goats, alpacas/llamas, and more.
Referrals
In the event that a medical/surgical issue presents itself beyond our field of expertise, we refer our patients to manage those specific situations.  
Large Animal Medical Facilities
The large animal medical facilities at Allen Animal Clinic are ready with all the medical equipment and amenities necessary for proper large animal care. This includes a laboratory, digital imaging technology including x-ray and ultrasound equipment, hemotology and blood chemistry machine, and 1M-3M endoscopy.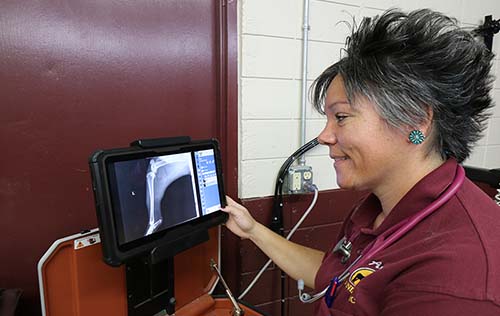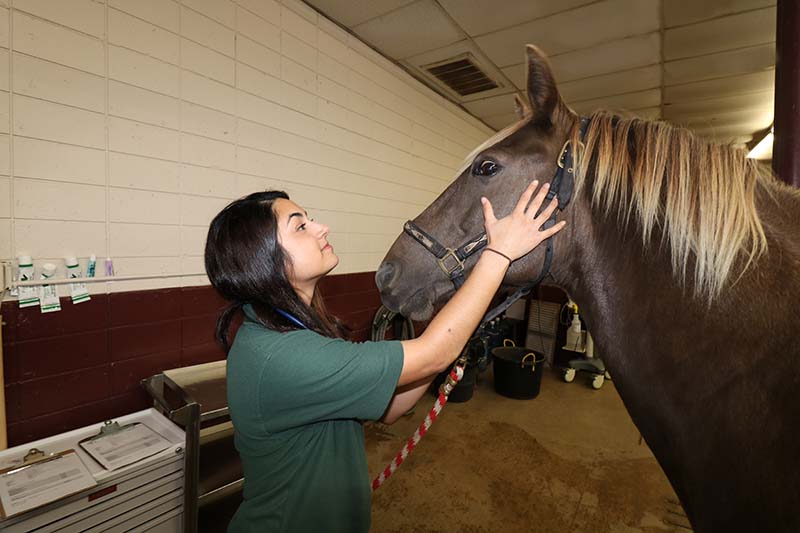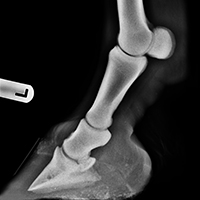 Our portable digital x-ray and ultrasound technology allows us to diagnose and treat animals both in office and on farm calls that have adequate facilities.

Handling facilities including examination and palpation stocks, and hospitalization stalls.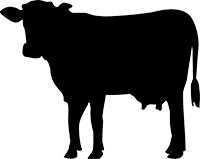 The tub and the chute at the Allen Animal Clinic large animal facility allow us to treat our bovine patients quickly and efficiently.  We provide many services including bovine breading soundness examinations.

With the large animal surgery room we are able to perform castrations/gelding and other routine surgeries for our large animal patients.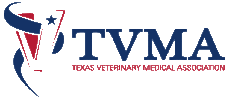 Large Animal Preventative Care
Allen Animal Clinic is dedicated to providing the most appropriate large animal preventative care for all our large animals including horses, cattle, alpacas, llamas, goats, sheep and more.  Regular vaccinations, wellness exams, good nutrition, deworming and fecal egg counts are all critical to maintaining healthy animals.
 Large Animal Internal and General Medicine
Because of our doctors' diverse backgrounds, our veterinary staff has extensive experience diagnosing and treating a wide variety of injuries, diseases, colics and other conditions in our large animal patients.  With a collective thirst for knowledge, our doctors and staff routinely seek continuing education in order to remain at the forefront of large animal veterinary medicine.
Dentistry
Equine Dentistry is critical for horses' eating and performance.  Since all horses develop sharp enamel points that may interfere with proper eating, Allen Animal Clinic provides sedated oral exams, dental and floating services both in our large animal facility and on farm calls.
How often do I need to float my horse's teeth?
In general, equine teeth should be floated to remove any sharp points and checked for any oral abnormalities once a year for horses between 6 and 20 years of age.  Horses under 6 or over 20 years old should be checked every six months.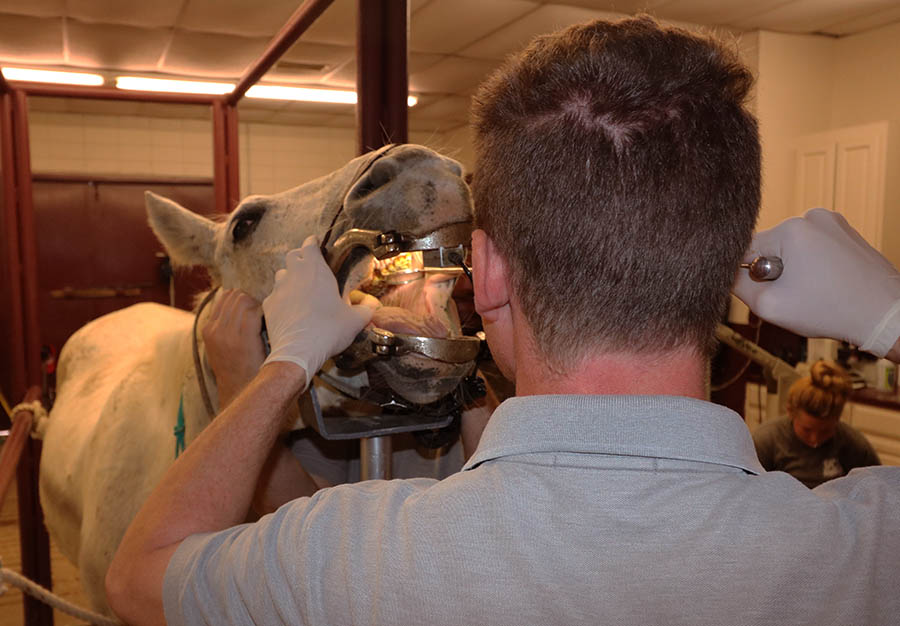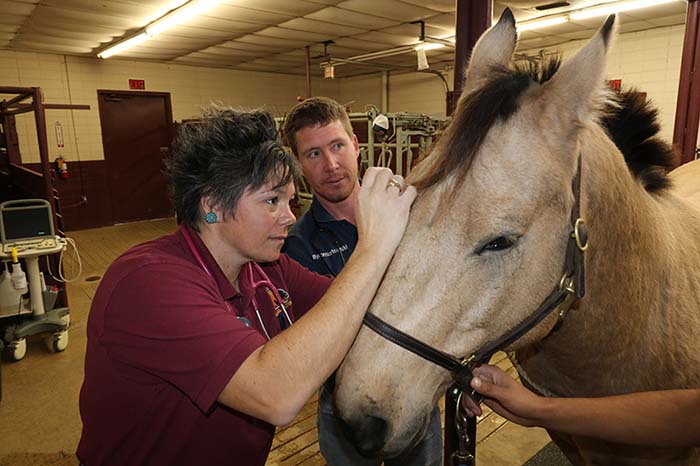 Eye Care – Ophthalmology
Eye injuries and eye disease are common in horses and other large animals and are critical to treat quickly.  We see animals in our office or ambulatory for eye medicine and surgery.  Specialty appointments or consultations with board certified ophthalmologists are also available as needed.
We examine horses for a range of ocular disorders including eye injuries, corneal ulcerations, uveitis, cataracts, etc.
Lameness
Lameness in horses can be a serious medical condition.  Allen Animal Clinic evaluates lameness through physical examination and flexions with diagnostic aids such as analgesia (blocking), and digital X-Rays.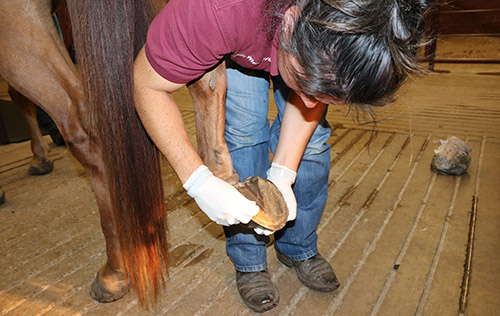 Reproductive/Obstetrics Services
Our large animal veterinarians are available to provide haul-in equine breeding services including estrous monitoring, artificial insemination, and pregnancy diagnosis.  Obstetric services include delivery assistance (calf pulling, foaling, kidding/lambing, in house bovine caesarian) and post delivery care for dam and baby.
Horse Microchip Identification
A microchip is a small, rice sized object that is gently inserted into the left side of the neck of our horse and can be detected with a standard scanning device most veterinarians' posses.  Allen Animal Clinic uses the DATAMARS Chip that is in accordance with ISO standards 11784/5 (required by the FEI and recognized by USEF) which is an international recognized chip.