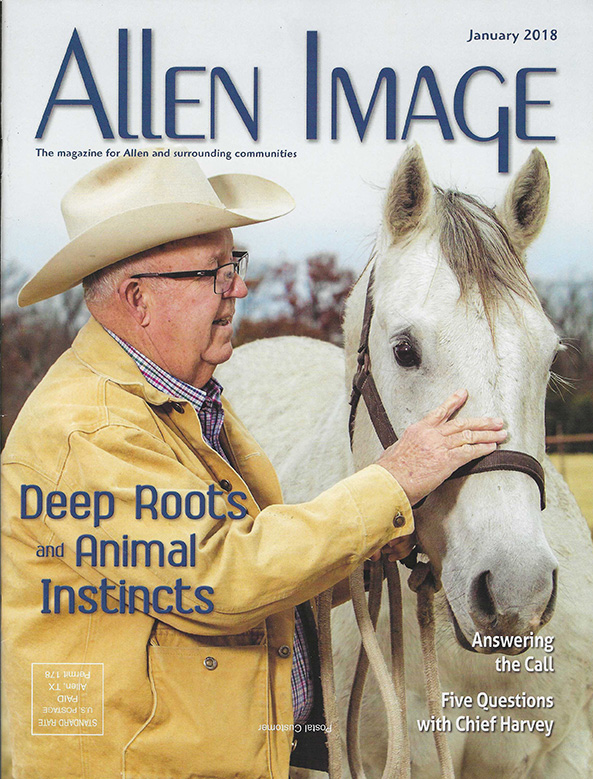 Our Beginning
Allen Animal Clinic has a rich history dating back to January of 1972 when our founder, Gary "Doc" Hefner opened Allen Animal Clinic, Allen's first veterinary facility to primarily treat livestock and horses. Doc Hefner continued to treat animals, both large and small, until he retired in 2017.
Doc's impact on the community was on full display as Allen Image Magazine profiled him in their January 2018 issue.  You can see that article here.
Dr. Hefner's memorial tribute can be found here.